2063 is the seventh solo release from Chester County, Pennsylvania-based multi-instrumentalist/vocalist Har, guitarist/bassist/Chapman Stickist for Beta-Lactam Ring Records recording artists Christus & The Cosmonaughts and solo ambient/atmospheric music artist.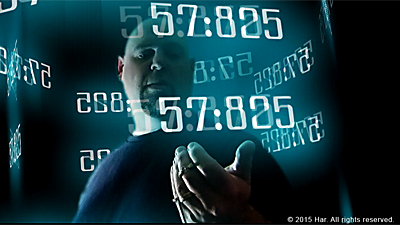 Moving away from "pure" ambient music and returning to his progressive rock/hard rock roots, 2063 is a multi-part "musical series" concept album and is the story of Wells, a project engineer trying to deal with his own mortality issues. When he takes advantage of an unexpected opportunity to confront them head-on, the results threaten not only his sanity but the very fabric of time itself.
A solo project in the truest sense of the word, 2063 features Har performing on all instruments and vocals, as well as creating the related video/multimedia content himself.
Part 1: Wish, was released on September 12, 2015 with digital distribution through his Bandcamp site.
Har's solo music releases have been played on ambient/space-music radio shows as Hearts of Space and Stars End, as well as online stations such as Stillstream.Com and SomaFM.